I would put up a link here, but the editors were lazy and removed the game. :(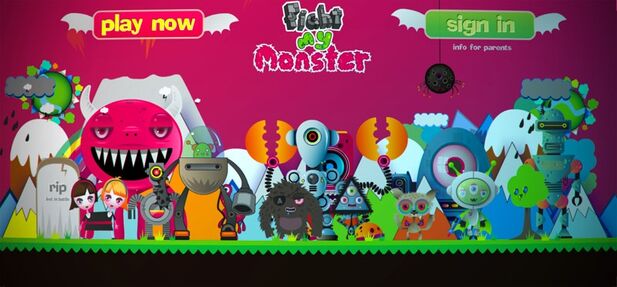 Welcome to the Fight My Monster Wiki
Edit
Fight my monster WAS an addictive game thats was very simple. You fight a players monser, choose if you would keep it, or just hurt it, and playable for almost everyone. Unfortunatly, the editors for "Fight My Monster" shut the game down. and somewhat dissapeared. They had a book guide for Fight my Mosters, there were hundreds and thousands of people who loved it, and like a snap, it vanished. Someone had a funding page that raised a little over 2 million dollars to bring it back, but it still isn't. The link below is a petition about Fight my Monster, if they get to one thousand people signing up for it, the runner will be able to contact the CEO. It might not work, but its always worth a try to bring back a good and forgotten game.
-Written by Jayson-
--- NEWS! ---
There is a petition which needs 1000 signatures to contact the CEO and bring it back:
https://www.change.org/p/fight-my-bring-fight-my-monster-back?source_location=petition_nav
New Topics
Edit
Write a description about your new topic. Let your readers know what your topic is about and add some general information about it.
Most Recent activity
Edit
Ad blocker interference detected!
Wikia is a free-to-use site that makes money from advertising. We have a modified experience for viewers using ad blockers

Wikia is not accessible if you've made further modifications. Remove the custom ad blocker rule(s) and the page will load as expected.